About Sweet Lilac Paper Flowers
Sweet Lilac Paper flowers are a family run business, based in St Helens, Merseyside. Our speciality is our own brand of handmade paper products and specifically our mulberry paper flowers. These are sourced from around the world and we offer a fantastic selection of beautiful crafting flowers in a variety of colours and styles.
As well as our specialist paper products, we also stock a huge range of paper crafting supplies, cake baking and decorating supplies, wool and knitting patterns and accessories. We ship our bespoke paper flowers and crafting supplies worldwide and offer free delivery on UK orders worth over £30.
Here at Sweet Lilac we have built a reputation for our high standards of customer service and excellent quality of products.
We keep good stocks of all of our products and there are no hidden costs: no waiting for your order to be shipped from abroad; No below par products arriving at your door ; Just quick reliable service at a great price.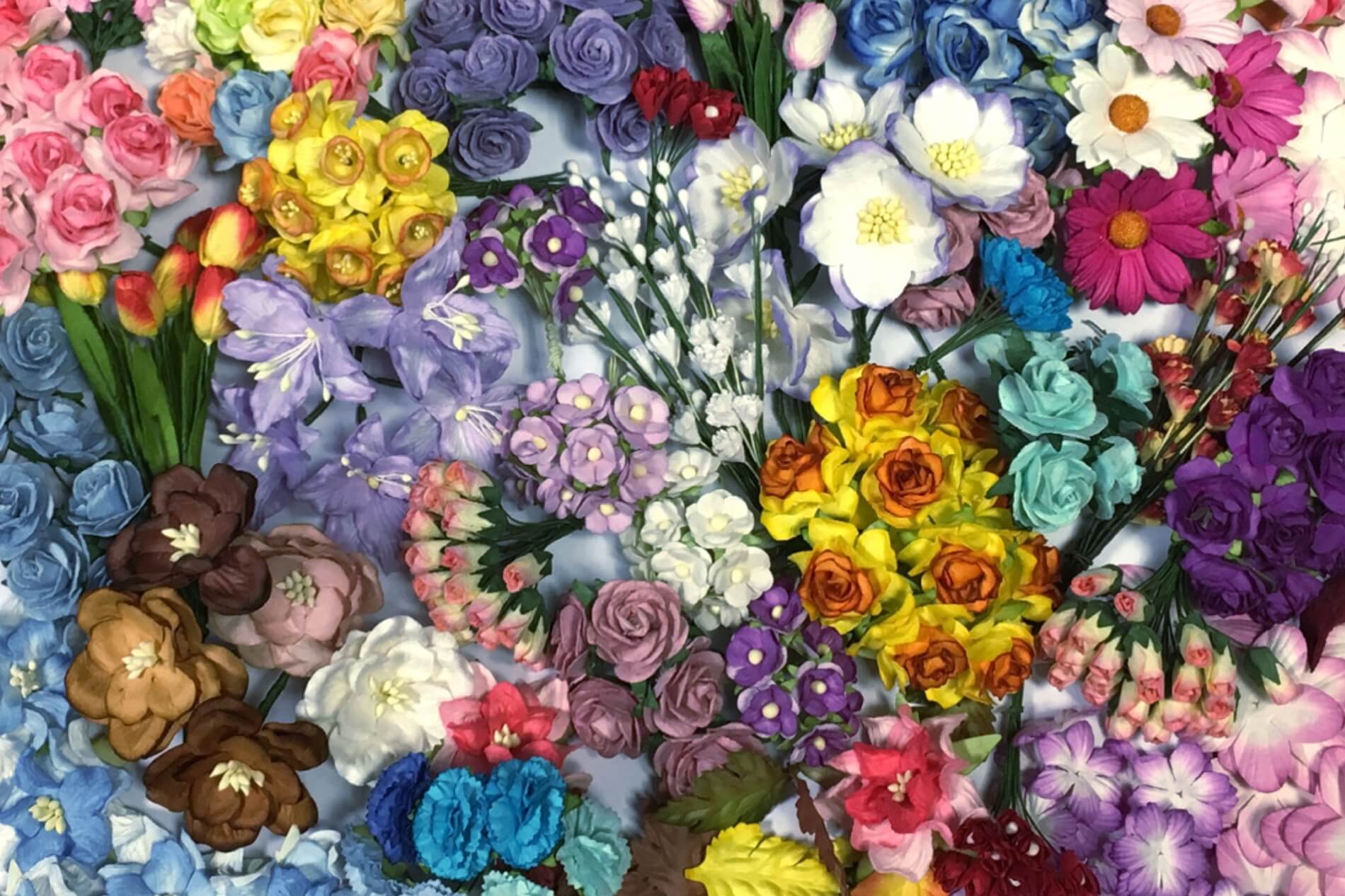 Our most popular paper flowers
"Placed my first order with you on Thursday night for the 4 colour collections offer – received Saturday. That is what I call speedy service. The flowers are gorgeous and well worth the money. Know where to get my flowers in the future."
"I have just received my order from SweetLilac and WOW what can I say but Fabulous!! Such variety of sizes and colour they are just what I have been searching for. Also, I compliment you on your swift service and excellent packaging. I will recommend your company to everyone I know."
"Very quick delivery, lovely flowers thank you"
"Stunning flowers arrived today. Excellent quality and service…..thank you x"
"Exceptional customer service from Chris @ Sweet Lilac, really pleased with my order, lovely selection of paper flowers. Thank you."
"Another stunning order dispatched and delivered in next to no time! Thank you so much they are great xxxx"
Subscribe to the Sweet Lilac newsletter
If you'd like Sweet Lilac to stay in touch with you, subscribe to our newsletter for the latest news, updates and offers delivered direct to your inbox.